"Single black female addicted to retail"...hmm I'm pretty sure Kanye did not understand the power of those spoken words, because I use them as an excuse for my ridiculous shopping habit. This post is about me playing market editor for the day. I was inspired to do so when I kept seeing all these "I want this, I want that" lists all infiltrate my email and my daily web visits ( we fashion people never seem to stop wanting things). At this point in my life, I don't think I can ever lay my eyes on that white thing we call snow, but the looking Spring clothes provides catharsis to my ailing pupils. I loved this list on
Style.com
in particular. We got to actually see the editors behind 10 years of fashion greatness and beautiful clothes. What more could you ask for? Here are my picks for Spring. As a forewarning to those of you who expect to see clothing, this is accessories infested. For some reason I've been completely taken by bright fur stoles, crazy jewelry, and mouthwatering shoes. Enjoy!
1.
Simply Julia Totes
This line carries the most A-M-A-Z-I-N-G totes and handbags. I've never seen anything like them anywhere. I would know I design them! Plus they're extremely durable and fit pretty much anything you any imagine and they're gorgeous too. The price point isn't too bad either, bags range from $35-$350. Not too shabby! You can check out the website
here
or you can call 302-339-2345 to have one custom made.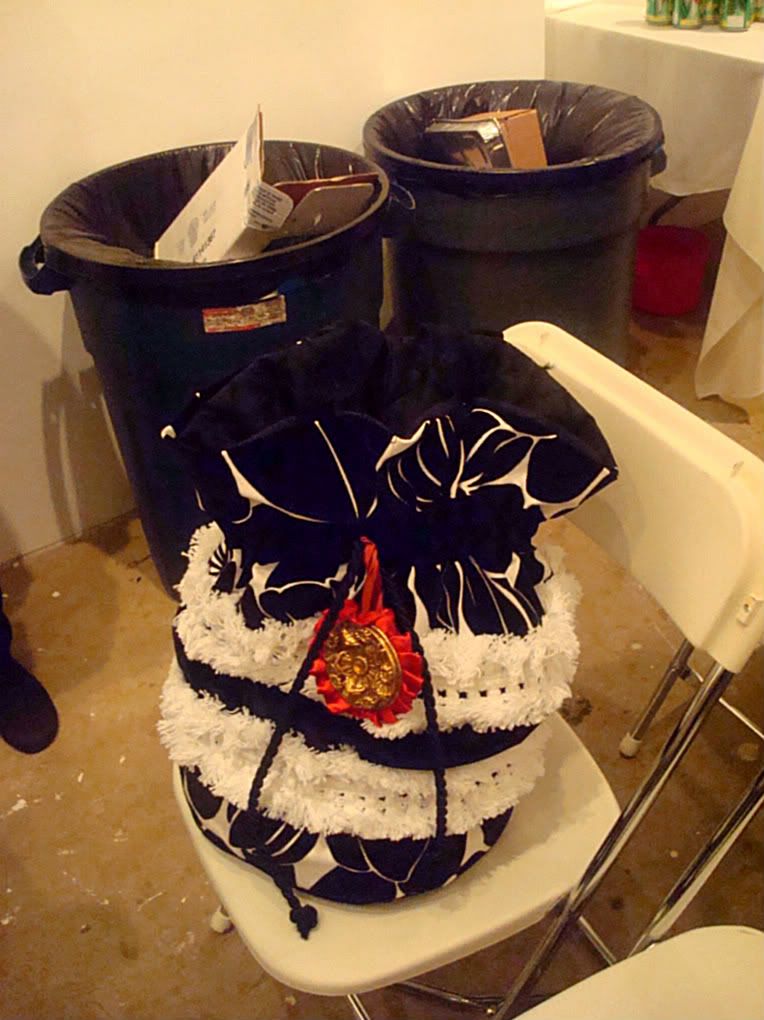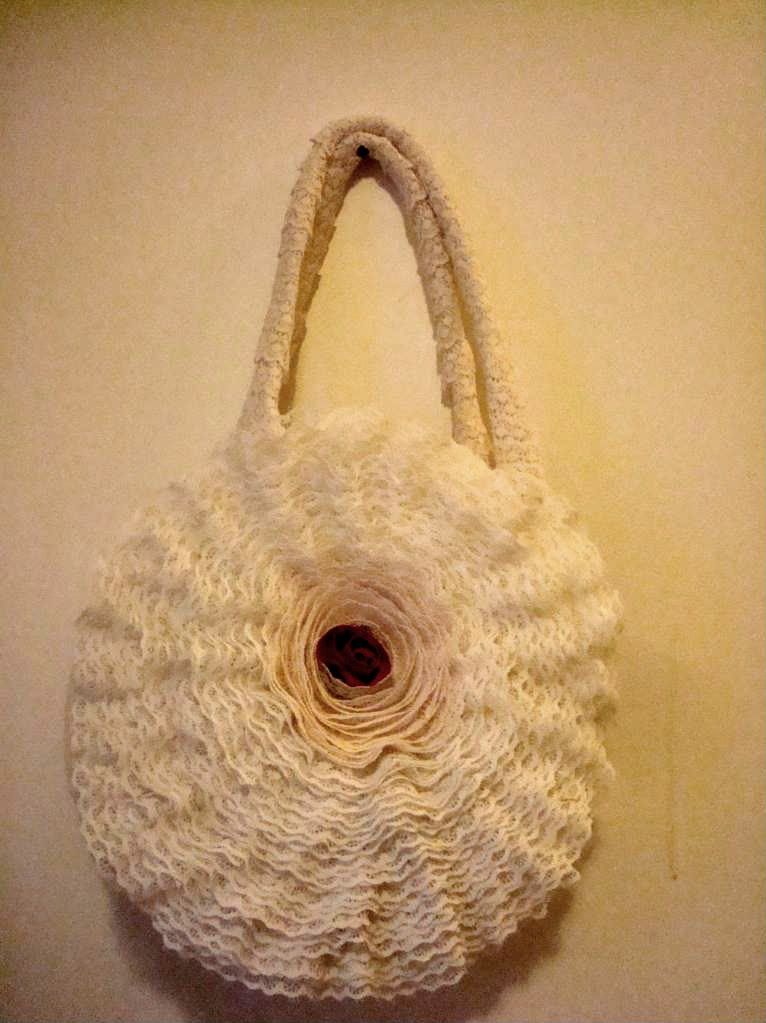 2. Prada Stole
This one's for dreamers. I keep seeing it everywhere and it's eating at my heart. I have to have it and so does Shala Monroque, Marc Jacobs, Katie Grand any other crazy person to walk out of their house with a ridiculously bright, mismatched colored stole!
You can see more pictures of this on
Jak and Jil
3.
Marni
Flats
Who doesn't want brown flats with incredible lime green polka dots on? You'd be obviously crazy if you didn't.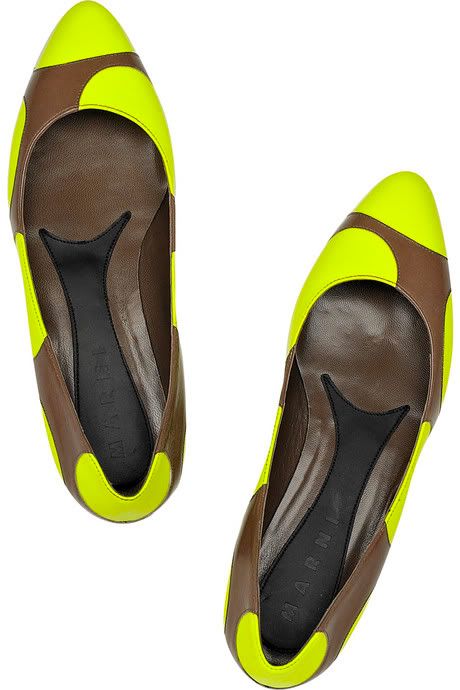 4.
Proenza Schouler
Boucle Jacket
Perfect with some extra tight skinny jeans and heels that will leave your heels bleeding. Oh the things we do for fashion!
5.
Lanvin
Canvas Snake Wedge
When I saw these I knew we were meant to be together. Perfect wedge. Perfect fabric. Perfect height. I am five foot two after all.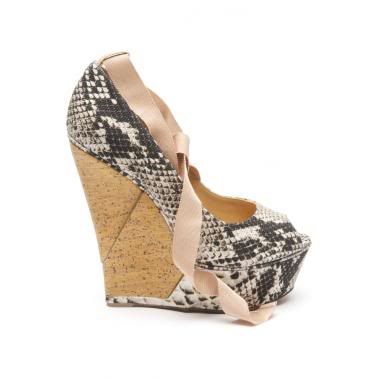 6.
Lanvin
Strawberry Earrings
I really could not imagine why anyone wouldn't want to have these beauties dangling from their ears.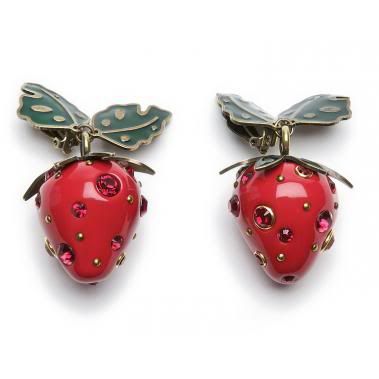 7.
Alexander Wang
Bow Detail Top
I can see this under my tweed jackets with some shiny leather pants and sparkly heels. Plus it's a white button down. The shirt will go with practically anything.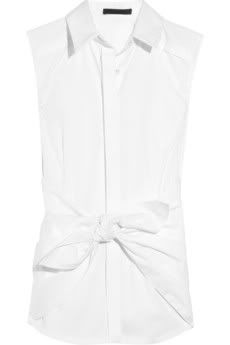 8.
Alexander Wang
Noemi Peep-toe Leather Boots
These shoes will go with so many things in my closet. Alex never fails. He always comes up with some easy cool collection that women fawn over. How is he so successful and wowing us EVERY SINGLE SEASON?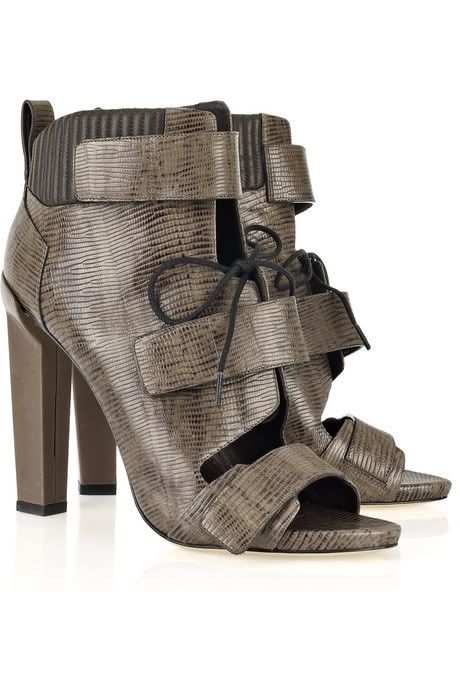 9.
Proenza Schouler
PS1 Pouch
I want one of these to tuck into one of my
Simply Julia Totes
. Jack and Lazaro have finally created the answer to a cool, street chic yet office chic bag that you can wear anywhere and on top of all that, the bag is made in a million colors. Ok, I know I exaggerated, but that's what it seams like when you're shopping and you can't decide on which color bag you want.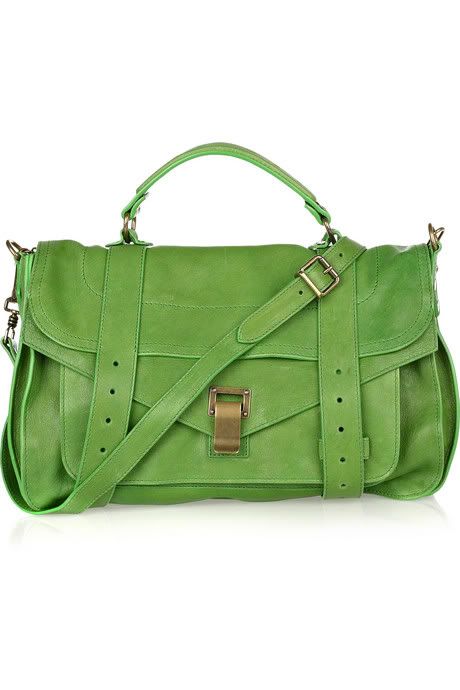 10.
Charlotte Olympia
Dolly Suede Platform Pumps
Ouch! These shoes are HOT! I am burning with desire for these amazing pumps and I can think of a million ways to style them. Every cool girl, editor, and fashion dreamer (who owns this shoe in their head) have been drooling over this shoe since the day it came out.
Hope you enjoyed My top 10 picks for Spring! Stay warm and whenever you get that terrible feeling of discouragement, disappointment, or even disdain from the nasty weather outside, take your mind to a happy, sunny place in the near future, filled with delectable clothing. Hope you enjoyed reading the post.
All Photos from: Net-A-Porter, Kirna Zabete, Jak and Jil, Simply Julia, Fashion Gone Rogue
Love,
Ashley