I met Caitlin Giroux, a rising designer from our apparel design program at the University of Delaware, for an interview about her work and here is the video of the interview and some pictures that follow.
Caitlin Giroux says she's definitely a perfectionist when it comes to sewing.
Growing up in Fairfax , Virginia Caitlin, 20, says she had always been into the arts, but didn't get into fashion until her sophomore year of high school.
The junior says that after one of the fashion teachers approached her, she decided to audition for the fashion program. "I brought in samples of my work, and she asked me who my favorite designer was and I had no idea. "It's funny because now I can tell you about every designer now."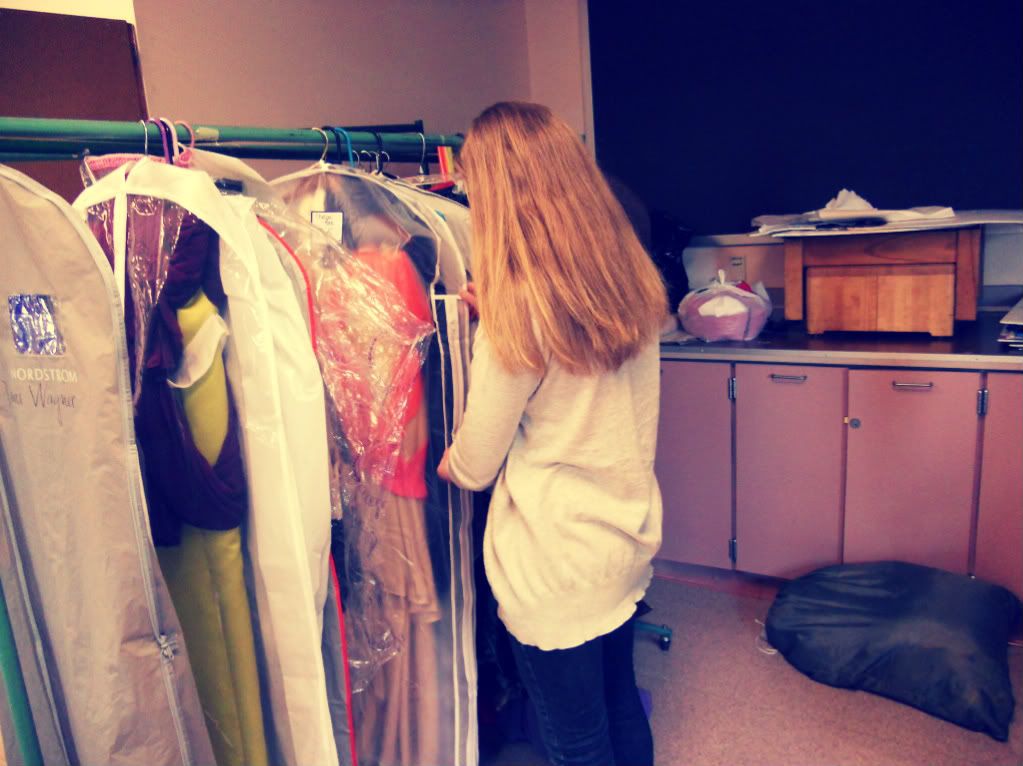 Caitlin says she knew she wanted to get into fashion design for college but she didn't want to go to a design only school. "I wasn't ready for that." " I liked fashion and I needed something with art. I needed options." She applied to three apparel design programs then finally settled on the University of Delaware.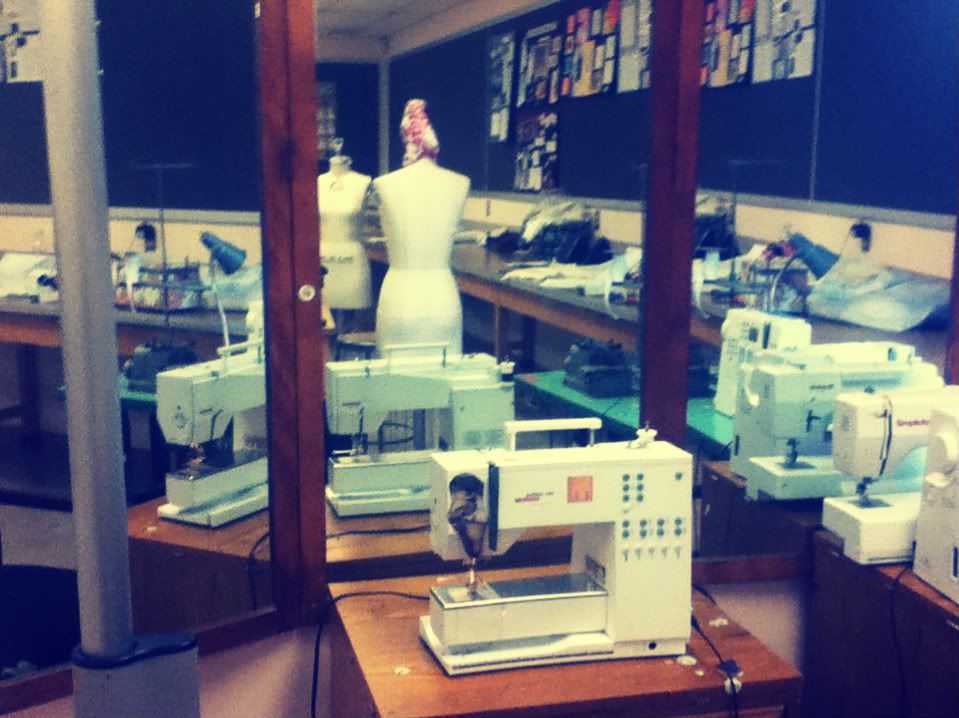 As apparel design major Caitlin says she's learned basic sewing skills, like seaming and basic garment construction and while studying abroad in Paris, under the direction of couturier Madame Peacoux, she learned an intricate pleating technique, that she uses today.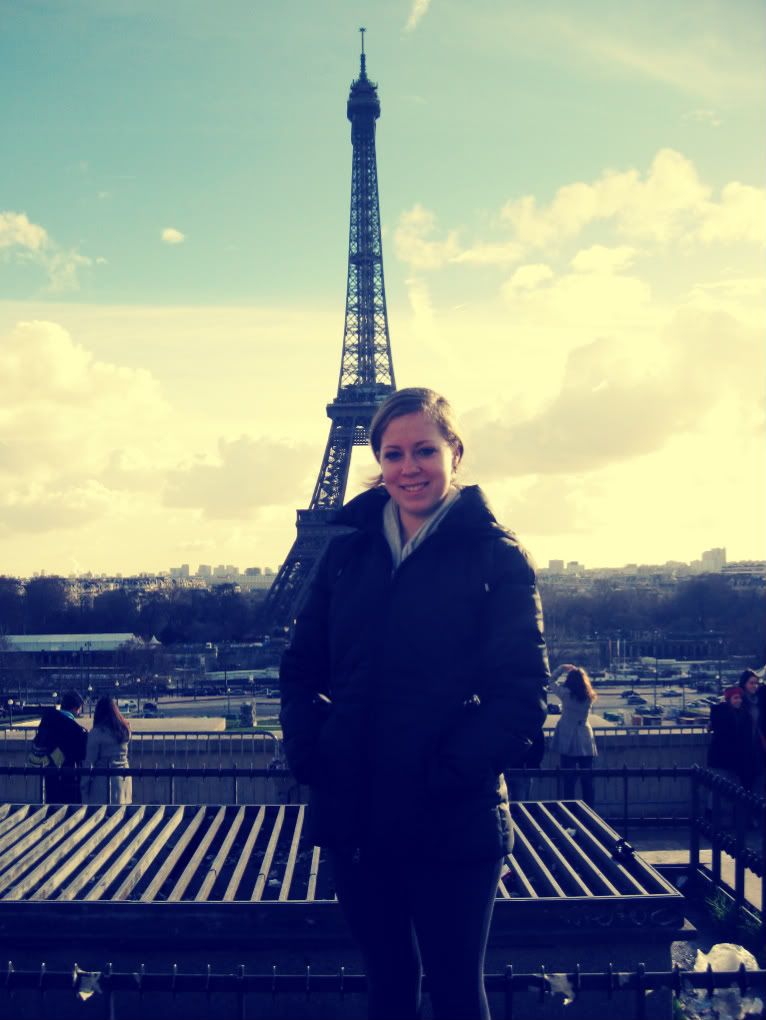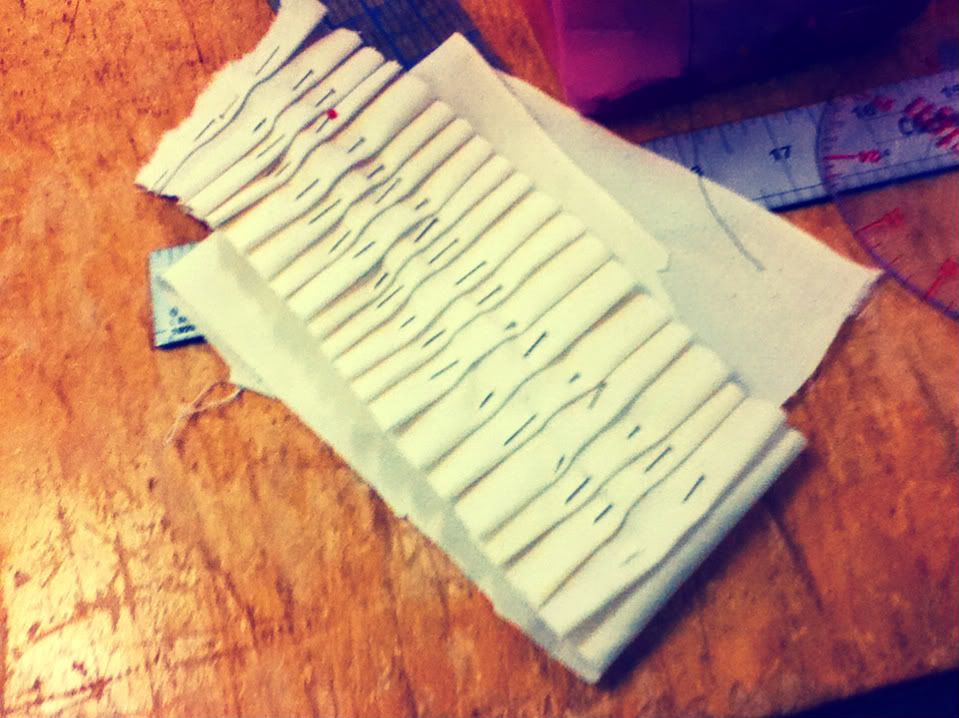 "My first sewing classes were really intense. My professor was so picky, but now I pay more attention when I'm putting a garment together."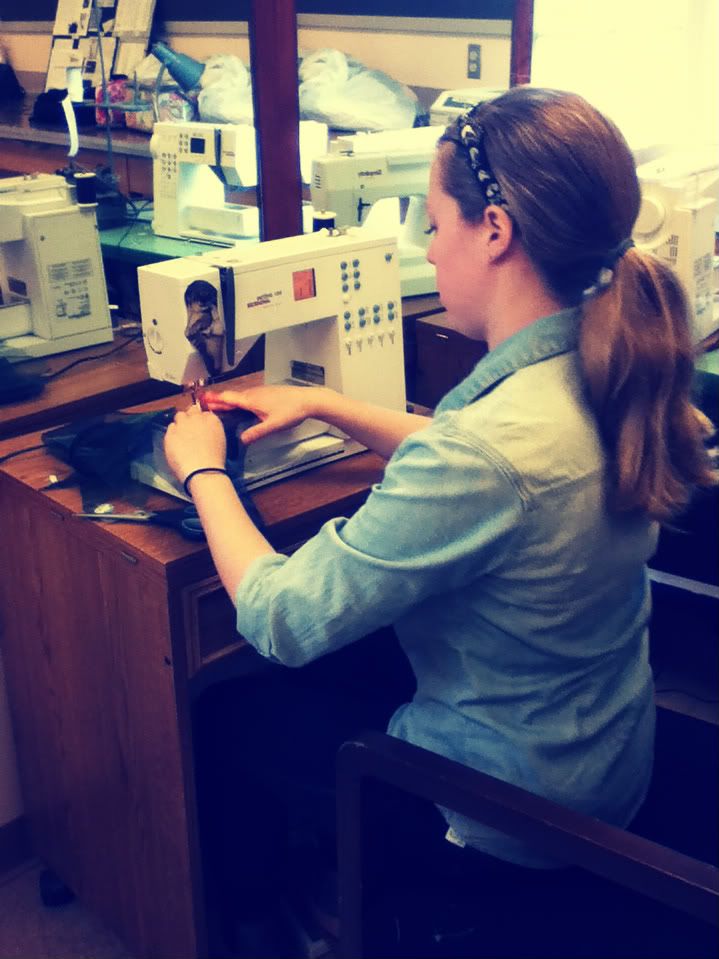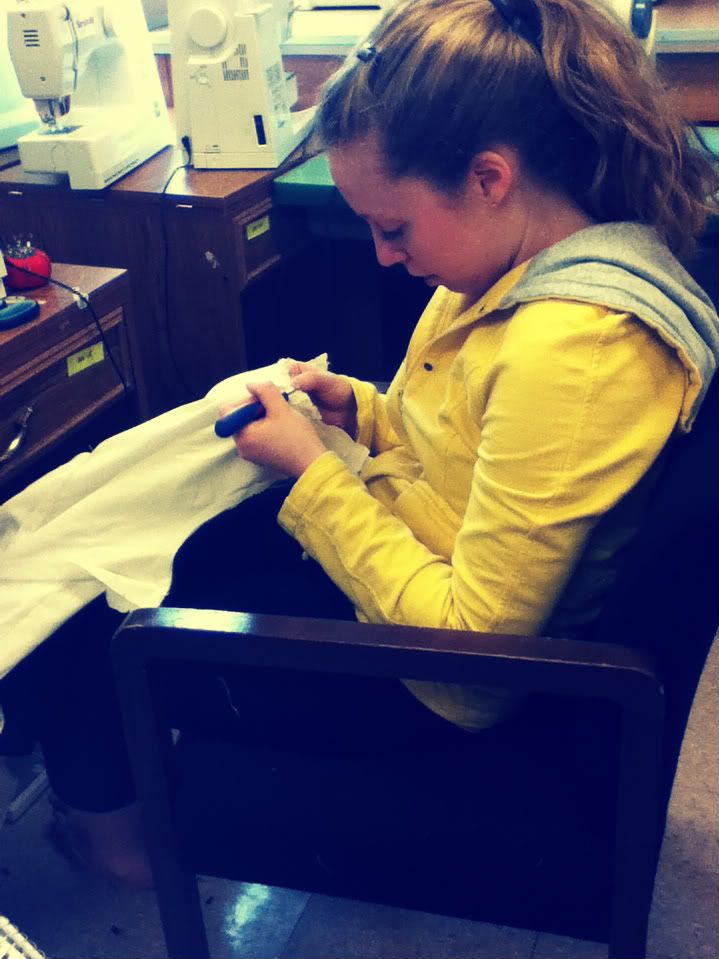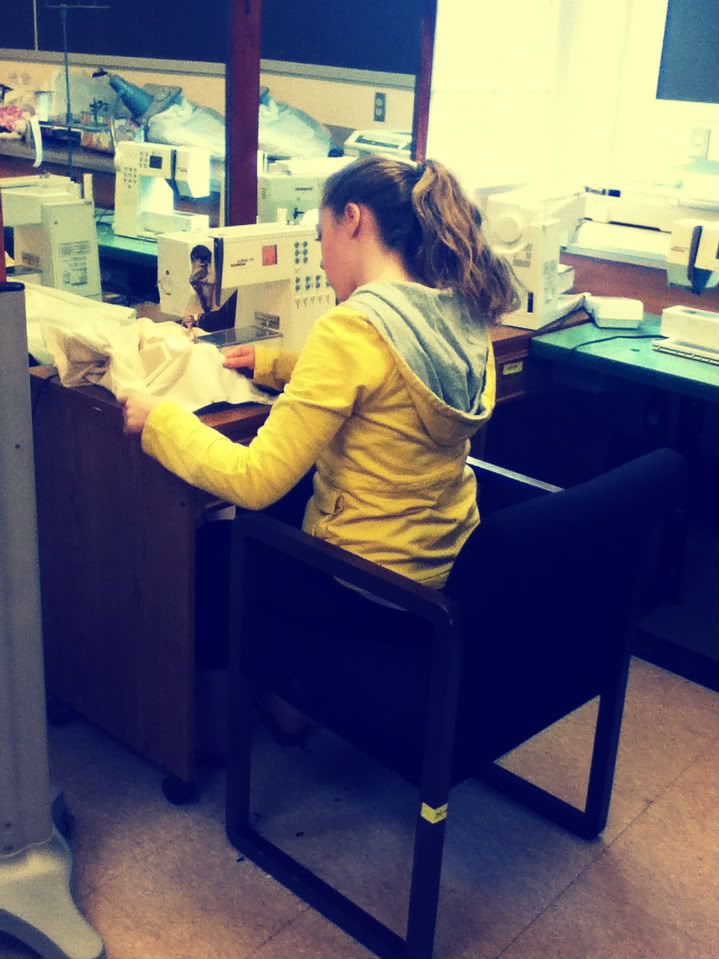 When she designs an outfit, Caitlin says she first looks for inspiration. "Anything I make is usually inspired by nature, flowers or texture." "For my blue and red dress I was inspired by the Belle Époque in Paris and the Ballet Russes in Russia."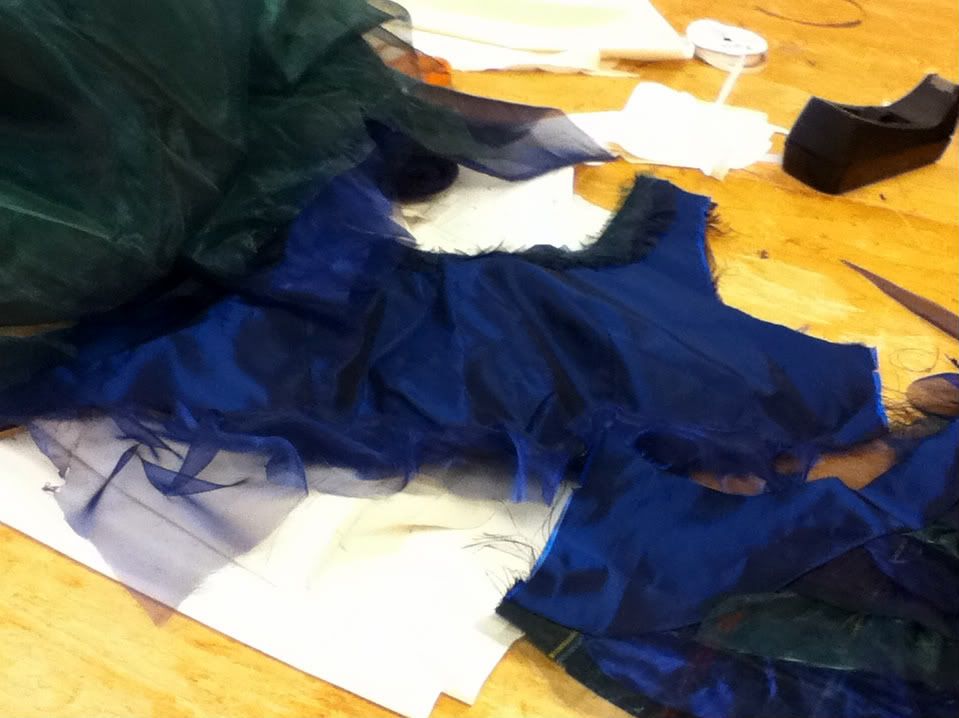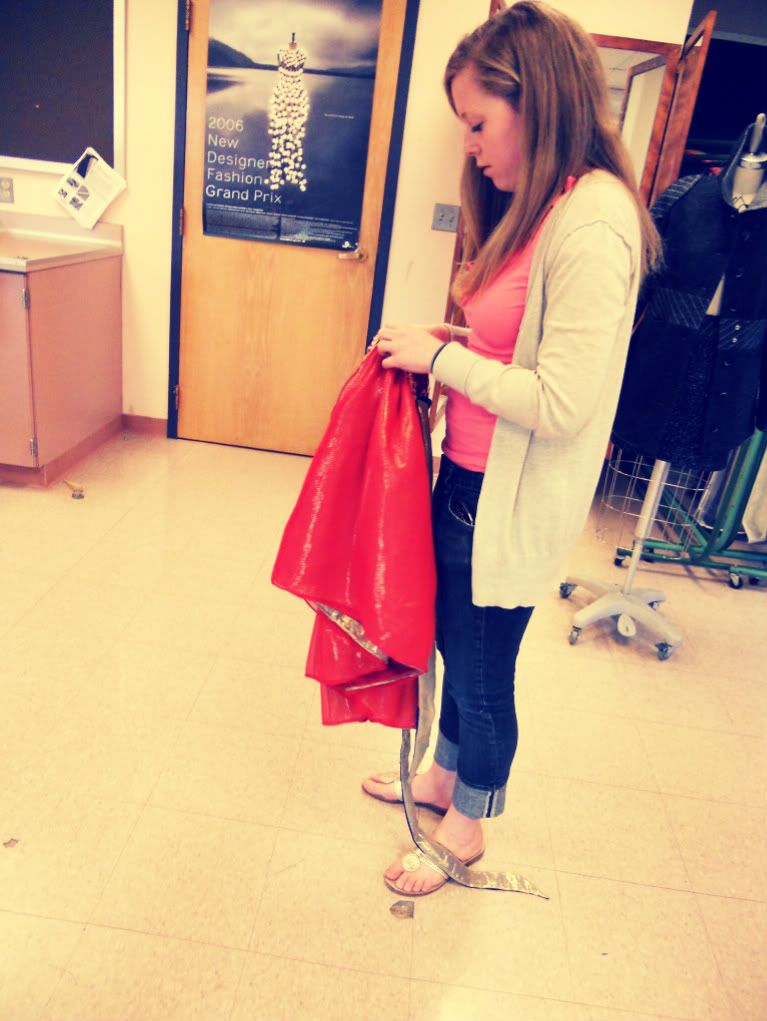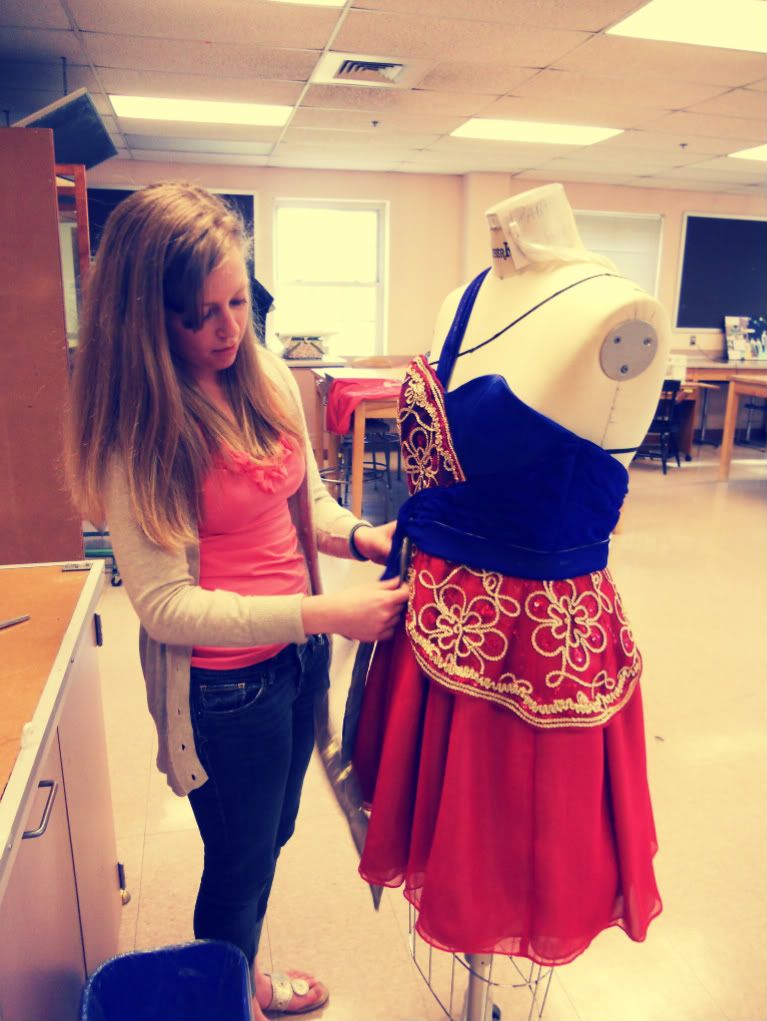 After drawing in her sketchbook, Caitlin says she picks 3 to 5 sketches and creates a mood board with fabric swatches.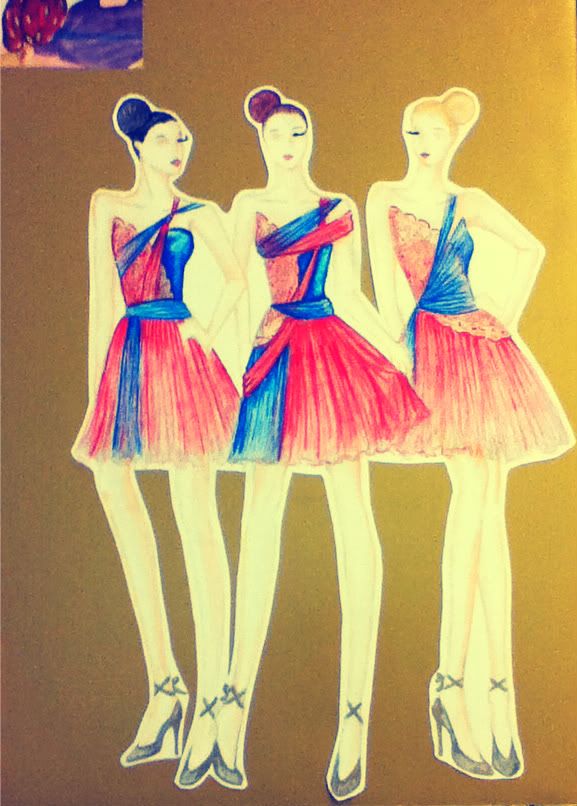 "I have to think about my customer then make a story of an imaginary person that would wear my clothes" Caitlin says.
She takes one outfit from the board and makes a pattern of it on the computer...
Then she creates a muslin version of the dress before she uses the real fabric to start sewing the real outfit.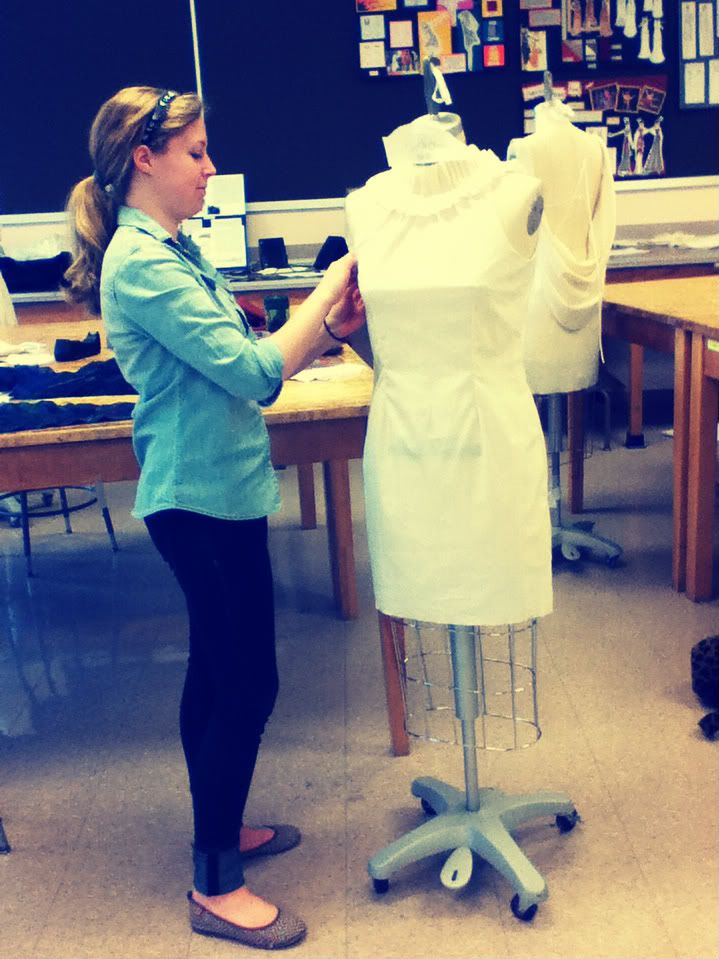 More shots of her work...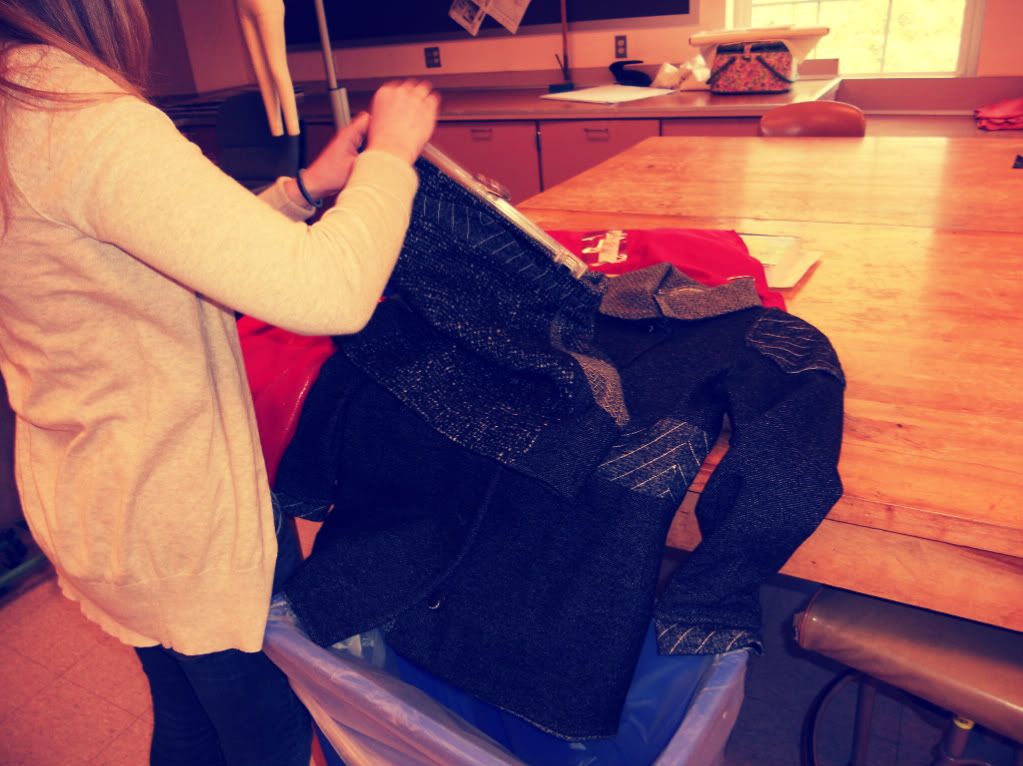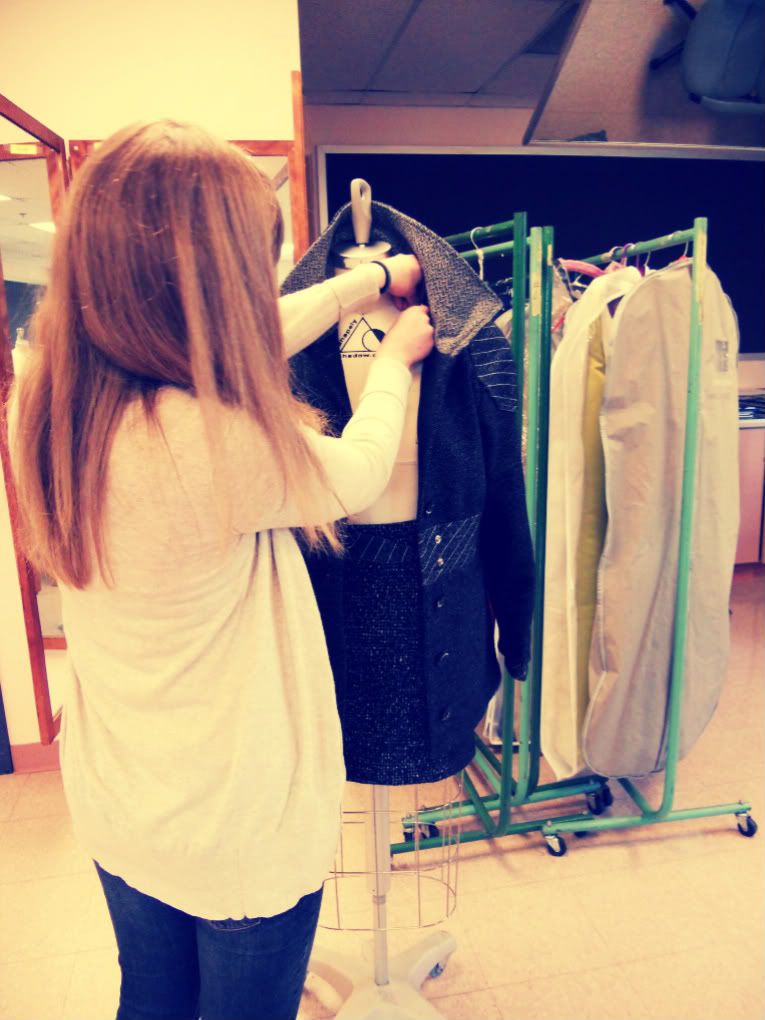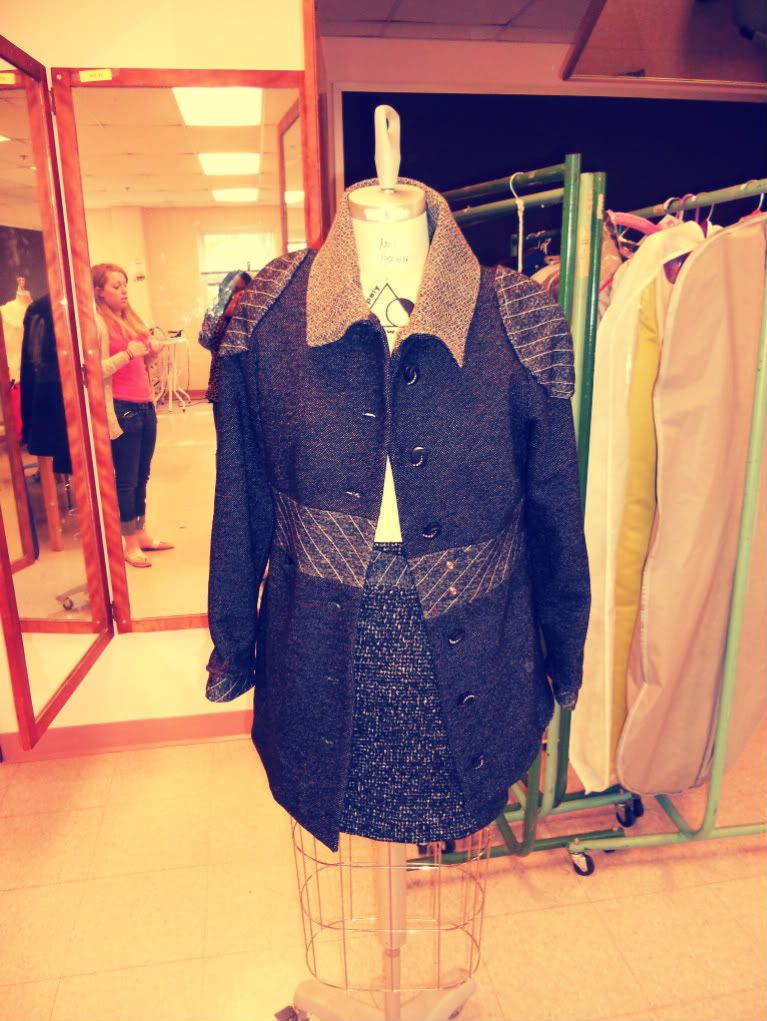 She says her dream job would be to work as an active wear designer at Adidas so her internship now with Vwete Sport is preparing her for the future.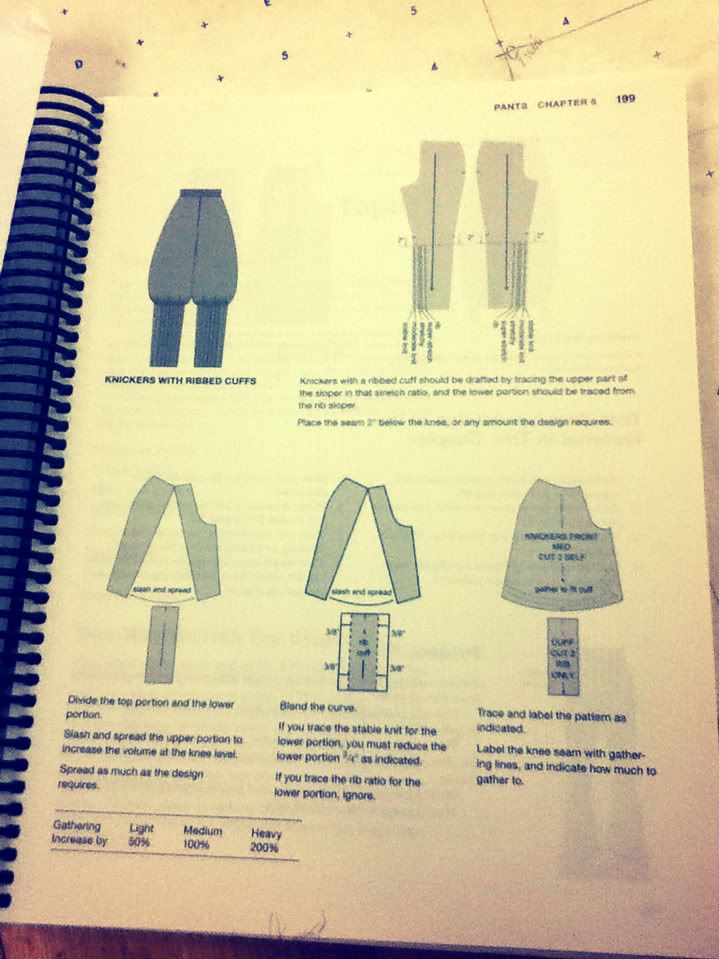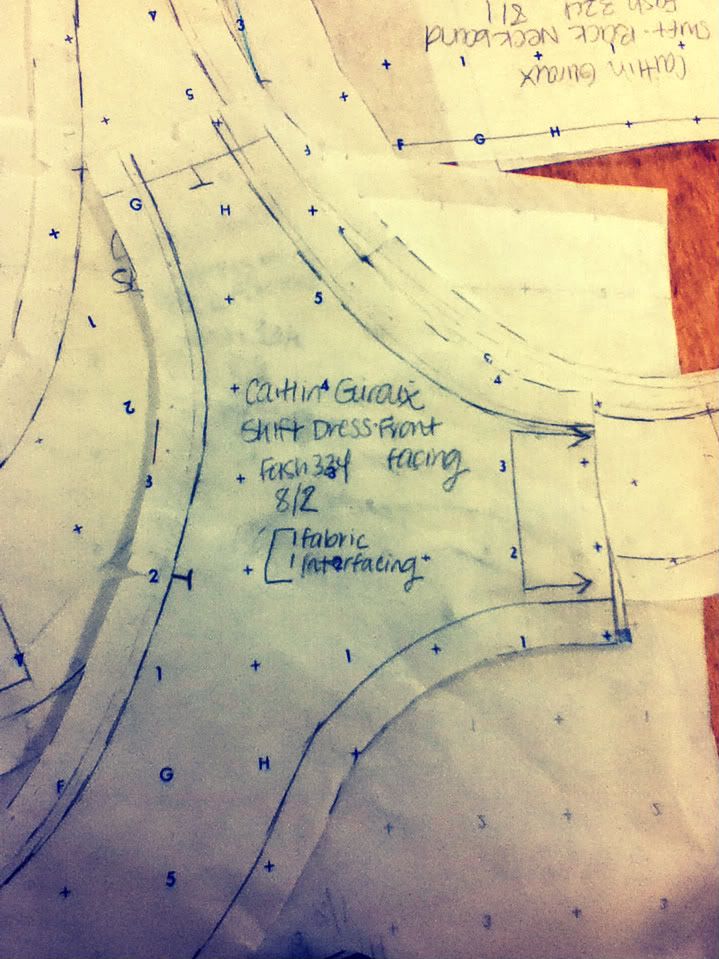 Hope you liked Caitlin's work!
Love,
Ashley