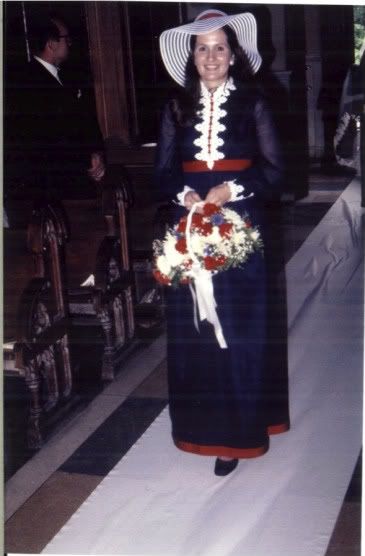 You learn something new everyday. On my quest to find the perfect dress to do a report on for my Material Culture Studies class, I found these pretty groovy (hehe) pictures of 1970s wedding style.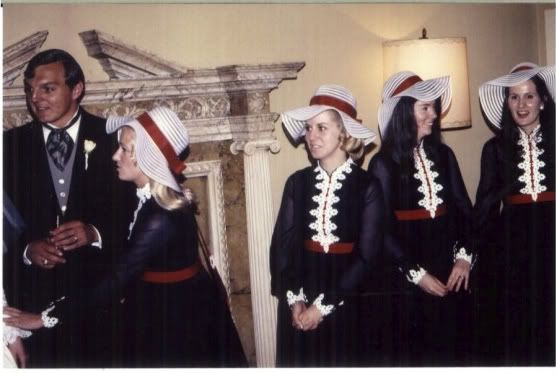 Patricia P. McDonald, University of Delaware Alumnus of the class of 1969 donated these dresses to University of Delaware's
Historic Costume & Textile Collection
where I volunteer on some weekdays to stay on top of my fashion history.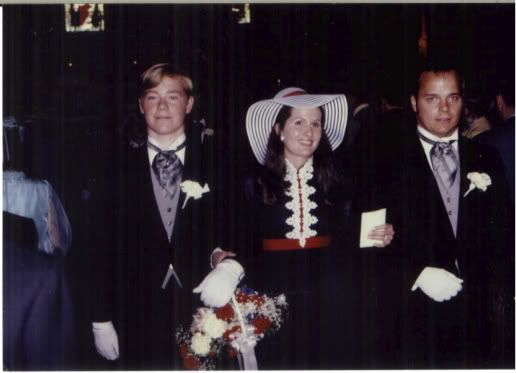 The info that I gathered about these pictures was that the wedding took place on Memorial Day ( May 28th, 1973), hence the red, white, and blue each gunne sax dress,a straight, bohemian style dress with a high neckline and long peasant sleeves was made out of polyester, grosgrain, and cotton lace and sewn by hand.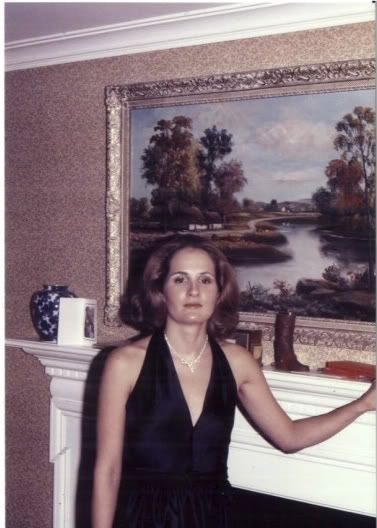 Patricia in all her 70's glory. She was so glamorous!
Patricia her wedding day.
Shots of Patricia in all her wedding beauty.
According to the book that I used for most of my research," Visual Design in Dress", "A sense of style is possessed by those with a flair for creating beautiful combinations, for sensing what is appropriate for an occasion and for coordinating garments and accessories in a satisfying way." I'd say these ladies did just that. Enjoy!
Love,
Ashley